Course information
Dates:
First Course

5 April 2018

Second Course

3 May 2018

Third Course

7 June 2018

Fourth Course

2 August 2018

Fifth Course

6 September 2018

Sixth Course

4 October 2018
Each session will start at 18:00
SIGN UP
The first days in private practice can be extremely daunting. The stress of interacting with a new boss, staff & colleagues, schedule pressures and the small part of actually doing dentistry on your first patient is enough to give anyone sleepless nights.
The Bridge Program aims to give young dentists the tools to bridge the gap between University & community service towards their new careers in private practice. The modular program will introduce young dentists to the world of dental business; give tips on how to interact with staff and colleagues while learning how to build a treatment plan that incorporates the latest tools needed to perform clinical procedures with confidence.
The topics:
Module 1 - Your first patient:
From the first greeting to comprehensive treatment. How to take your patient on a journey of dentistry.
Diagnosing and planning in a step-by-step manner
Implementing the plan wisely
Module 2 - The business of dentistry
Introduction into private practice
Medical aid vs. private
Commission structures & starting your own business
VAT, PAYE, Insurance, Disability, retirement – what does it really mean
Module 3 - Simple Posterior direct restorations
Material choices, Cavity prep, Isolation, Bonding – the tools to success
Bulk Fill vs. Layering – what should I use and why
Getting the perfect contact - every time
Module 4 - Aesthetic Anterior direct restorations
The easiest way to wow patients – made even easier
The basics of anterior failure – envelope of function and how occlusion works in the front
The techniques to Simple and beautiful anterior restorations
Module 5 - Conservative Posterior ceramic restorations
The crown is dead – long live the tooth. How minimalistic porcelain restorations can make teeth and restorations last longer
The techniques to make all porcelain restorations that last
The ABC of bonding porcelain
Module 6 - Beautiful Anterior ceramic restorations
Using all porcelain restorations to create beautiful smiles
Planning and design – when to & when not to: The Choices
How a wax-up and a great lab can help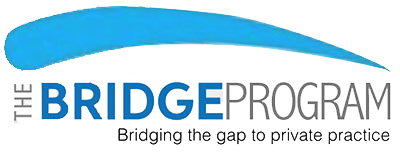 ---
Venue: Ivodent Training Centre
---